Water Heater Installation, Repair and Maintenance Services Available in Austin, Buda, TX and Surrounding Areas
Water heaters are essential appliances that help homeowners enjoy hot showers and wash dirty dishes and filthy clothes. The sad truth is that most people don't think about their water heater until they're no longer getting hot water. Woods Comfort Systems is here to help you with your water heater installation, repair or maintenance service. Although Woods Comfort Systems was founded in 2009, our company's history dates back to 1956. As such, we know what it takes to provide excellent customer service.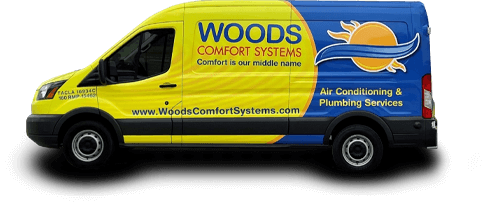 Navien Tank and Tankless Water Heater Installations
Are you shopping for a new water heater? There are many factors to consider so that you make the right choice for your home, budget and comfort. The plumbing professionals at Woods Comfort Systems can help you assess your home's water demands, select a water heater that will efficiently meet them and install it correctly. When you welcome our team into your home for a water heater installation, rest assured we be old-fashioned, time-tested standards. That means we're always honest, fair and genuine.
Tank and Tankless Water Heater Repairs and Replacements
Is your tank or tankless water heater not operating to its full capacity? Perhaps you're not receiving hot water or you've noticed pools of water around your unit. If you suspect your water heater is experiencing issues, don't wait to have it inspected. Every minute that passes increases your risk of requiring costlier repairs or even a replacement. We offer free second opinions on equipment replacements for your added peace of mind.
Tank and Tankless Water Heater Maintenance
Maintaining your plumbing fixtures and appliances is vital to preserving their efficacy for as long as possible. Whether you have a tank or tankless water heater, rest assured our plumbing professionals know how to maintain both properly. We're a third-generation company, and we have the experience to maintain all your plumbing systems. You can depend on us to deliver excellent customer service every time you call us.
At Woods Comfort Systems, we strive to develop long-lasting relationships with our customers so that they can trust us when they need us most. We don't have branches; we have roots in the community. To schedule a water heater installation, repair or maintenance service, contact us today. We're standing by to handle your request.