Plumbing Repair Services Available in Austin, Buda, TX and Surrounding Areas
Like the ducts in your HVAC system, the pipes in your home lay hidden behind walls, underneath floors and above ceilings. As such, you rarely think about them until there's a problem that requires a plumbing repair. When you have a leaking pipe or clogged drain, Woods Comfort Systems is here to help you repair your plumbing system quickly. Although founded in 2009, the history of Woods Comfort Systems extends back to 1956. No matter the type of plumbing problem you have, you can count on us to find and fix it.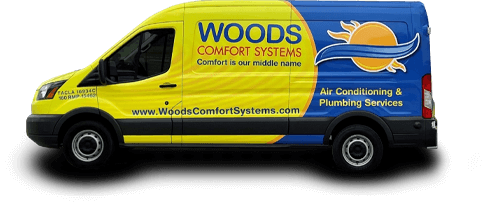 Sudden Plumbing Repair
A seemingly minor leak can quickly turn into a pool of water or even a flooded floor that significantly damages your property. If you suspect your plumbing system isn't functioning as it should, don't wait to have the issue diagnosed and repaired. The longer you wait, the higher your risk of severe property damage and more extensive repairs or replacements. Call Woods Comfort Systems for all of your plumbing repairs.
What Our Plumbing Repair Services Include
Our professional plumbers know how to repair a wide range of plumbing fixtures and appliances. They can fix leaks, repair water heaters, unclog drains and complete many other plumbing repairs. No matter the size or type of plumbing repair you need, rest assured our team of expert plumbers can finish the job to a high standard.
Why Choose Woods Comfort Systems
Your plumbing system has a direct impact on your quality of life, as it provides clean water and flushes out waste. That's why you must hire an experienced plumber to take care of it. Homeowners choose Woods Comfort Systems because:
We're a third-generation plumbing company.
We believe in old-fashioned, time-tested standards, including honesty.
We strive to develop long-lasting relationships with our customers.
We offer free second opinions on plumbing repairs and replacements.
We don't have branches; we have roots in the community.
Do you need a plumbing repair in your home? Don't wait a second longer to have your pipe, water heater or toilet repaired. Contact Woods Comfort Systems for fast and friendly plumbing repair service from a trained and certified team of professionals. We'll make sure your plumbing system functions at full capacity and improves your quality of life.