Furnace Repair, Heating Installation & Maintenance Services Available in Austin, Maxwell, San Marcos, Wimberley, Buda TX and Surrounding Areas
A safe and reliable heating system is essential when temperatures take a nose dive in South Central Texas. At Woods Comfort Systems, we supply the heating repairs, maintenance, and new system installation you need. Our goal is to ensure your home is adequately heated when you need it most. With 60 years of experience serving local communities from Austin to San Antonio, our NATE-certified technicians are ready and able to provide top-quality services for all types of heating systems including furnace repairs and high-efficiency heat pump installations.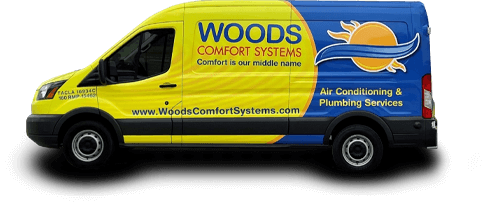 Whether you own a small house or operate a large commercial facility, a broken heating system can make life indoors cold and miserable as outdoor temperatures plummet. We understand that some heater repairs just can't wait for next-day service. Our around-the-clock availability means that you can rely on a prompt heat pump or furnace repair. Our after-hour answering service is your guarantee that you'll receive a fast response whenever you need a heater repair.
Furnace Repair, Installation, Replacement
Saving you money is a top priority at Woods Comfort Systems, which is why we approach every job with your best financial interests in mind. If a malfunction or breakdown can be fixed with a timely heater repair, we're pleased to restore your heating system to full operation. When replacing the system offers you greater savings over the long term, we're here to help you select the ideal heater option for you. Our expert technicians will ensure that your new system is properly sized to meet your needs and that it is installed according to the highest industry standards.
Heating systems are complex pieces of equipment that require proper maintenance to keep them running effectively and safely. Performing regular maintenance not only helps lower your energy bills but extends the life of your heating system too. Our Comfort Care Plus Memberships are designed to supply just the kind of service you need. Our seasonal inspections, tests, and calibrations keep your heater at optimal energy efficiency. Signing up for any of our affordable plans also makes you eligible for special discounts on parts and service fees.
As a leading HVAC provider in South Central Texas, our family-owned company enjoys a well-earned reputation for customer satisfaction. Our Peace of Mind Guarantee is your assurance that we will install a reliable and durable heating system. For 10 full years after the installation of a new heater, you will not pay for any service call related to an equipment failure as long as the system receives annual maintenance. Our goal is to deliver affordable HVAC solutions that you can count on to keep your home and business comfortable year round.