Builders & New Home Owners – Register Your Heating & Cooling Equipment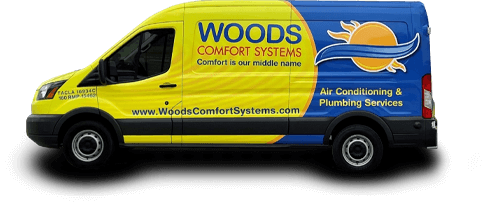 Attention Builders and New Home Homeowners:
IMPORTANT INFORMATION BELOW REGARDING THE MAINTENANCE OF YOUR SYSTEM
Signing up for an HVAC maintenance plan is a fantastic way to ensure your system runs smoothly. It is also the best way to prevent future problems and unwanted cost. Having a contractor do an annual preseason checkups will keep your system running at peak performance.
Typical Maintenance checkup should include the following:
Check Control for the System to ensure proper and safe operations
Check Thermostat settings
Tighten all electrical connections and measure voltage and current
Lubricate all moving parts
Clean the evaporator and condenser air conditioning coils and blowers components
Check and inspect the condensate drain and check your central air conditioner's refrigerant levels
Check all gas or oil connections, gas pressure, burner combustion and heat exchanger
Check out these benefits of having a regular HVAC maintenance plan:
Lower Operational Costs
HVAC repairs are expensive. Between specialized equipment and replacement parts and labor, the cost to repair your HVAC system can quickly add up. An annual maintenance check can find weak spots in your system. Your service technician can perform small on-the-spot adjustments that'll help keep it running and reduce the chance of breakdowns. As a result, it'll minimize future costs and keep you from having to deal with unexpected HVAC emergencies.
Save by Avoiding a Replacement
When you don't find that minor issue before it develops into a bigger problem, you also increase the risk of having to replace your entire system instead of only repairing one component. While a repair might cost hundreds, a replacement will cost thousands. No homeowner wants to deal with an unexpected expense that high.
It Can Save You Energy and Money
Preventive maintenance can save you money in a number of ways. First, it can help you cut down on your monthly utility bills by ensuring your HVAC system is running at its peak efficiency. It can also address damaged parts before they result in more costly repairs later.
It Can Enhance the Comfort of Your Home
A well-maintained HVAC system can help you keep a comfortable temperature in your home all year. It'll improve the airflow in your home and allow your system to heat the air more steadily. Maintenance can also address common problems that can result in hot and cold spots.
Do you want to enjoy all the benefits that an HVAC maintenance plan offers?
Contact Woods Comfort Systems at 512-842-5066 to learn more. Our team is standing by to make sure your HVAC system is working for and not against you.
Important information on registering your equipment
If Woods Comfort Systems installed your new cooling and heating equipment, the manufacturer on the equipment installed requires the equipment be registered within 60 to 90 days of your closing date, dependent on the brand installed, to get the full term of coverage. All parts are covered by the manufacturer's warranty for (10) years when registered within their guidelines. If not registered within their guidelines, it defaults to (5) years. Please choose the link below to register your equipment.
Trane: https://warranty.ingersollrand.com/wrApp/index.html#trane/welcome
(Deadline to register is 60 days from closing date)
Bryant: http://www.registration.bryant.com/product_registration/RegistrationForm.aspx?b=b
(Deadline to register is 90 days from closing date)
Lennox: http://www.lennox.com/support/register.asp
(Deadline to register is 60 days from closing date)
Carrier: http://www.registration.carrier.com/product_registration/RegistrationForm.aspx?b=c
(Deadline to register is 90 days from closing date)
Mitsubishi: http://www.mitsubishicomfort.com/tools/warranty-registration
(Deadline to register is 90 days from closing date)
To register the coils: https://www.adpwarranty.com/